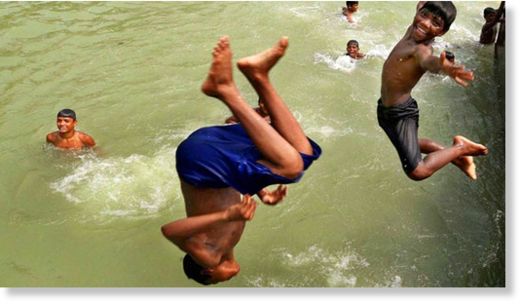 A relentless heatwave sweeping large parts of India has killed nearly 1,200 people, with most deaths reported from Andhra Pradesh and Telangana,
even as forecasts warned that the intense weather conditions are expected to continued till the weekend.
The death toll in Andhra Pradesh rose to 852, with the scorching weather claiming 202 lives in Prakasam district alone, officials said. Another 266 deaths were reported in Telangana where Ramagundam city recorded a maximum temperature of 44.5°C.
A total of 67 deaths were reported in Odisha, according to ANI. Titlagarh recorded a temperature of 47.6°C, the season's highest for the state.
Officials reported seven deaths in Gujarat's capital Ahmedabad this month, with the civic body issuing an "orange alert", indicating a prolonged heatwave with temperatures expected to rise to 43°C to 45°C over the next week.