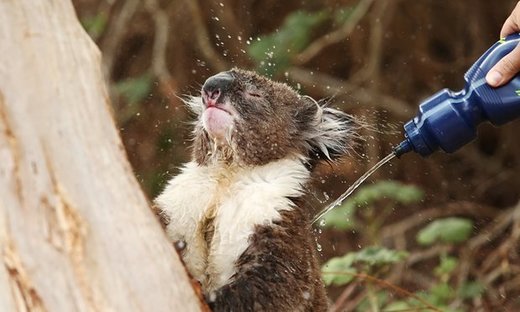 The year 2016 continues to set historic heat records with July officially becoming the hottest month ever recorded on Earth. NASA revealed that temperatures last month peaked above the previous record set five years ago.
Data published by NASA
revealed
that for the past nine months temperatures have been hitting new records with July 2016 being 1.51 degrees Fahrenheit (0.84 degrees Celsius) warmer than the 1950-1980 global average.
NASA calculations said that July temperatures also broke all previously recorded measurements dating back to 1880. Last month turned out to be about 0.11 degrees Celsius ( 0.18 degrees Fahrenheit) hotter than the previous record of July 2011, which was approached very closely by July 2015's temperatures.
NASA's five hottest months on record are July 2016, July 2011, July 2015, July 2009 and August 2014.
Just as NASA released its data, the Japanese Meteorological Agency also confirmed last month to be the globe's warmest July dating back to 1891. The Japanese agency also claimed that three top four warmest Julys happened in the past three years.
Meanwhile a research arm of European Centre for Medium-range Weather Forecasts (ECMWF), Copernicus Climate Change Service, said that the global average July temperature was one-fifth of a degree Celsius higher than previous July temperature records in their database dating to 1979.
The National Oceanic and Atmospheric Administration (NOAA) will come out with its figures on Wednesday.