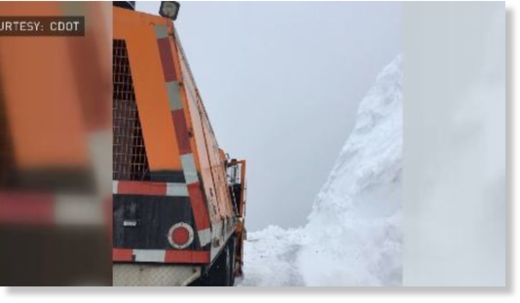 The Mount Evans Highway will not reopen to traffic by Memorial Day weekend as planned because of
heavy May snowfall.
The Colorado Department of Transportation says crews had only cleared six miles of the 14.7-mile road as of Monday.
About four 4 feet of snow has fallen in May, canceling out previous clearing work that began on April 28
. CDOT officials say they also have yet to complete work stabilizing eroding parts of the highway above Lincoln Lake.
CDOT officials say they don't know when the road up to the 14,000-foot-plus peak will open.
However, they are still hoping to have Independence Pass to Aspen open on Thursday in time for the holiday weekend.
Source: Associated Press