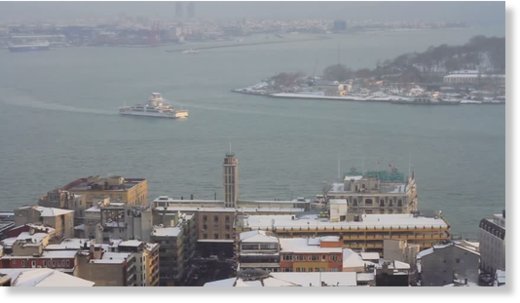 The Bosporus Strait has closed to tankers Monday afternoon due to heavy snow in the region, local port agents said.
"Authorities have notified [us] that the Bosporus traffic has been closed on January 18 at [4.06 pm local time] due to heavy snowfall," Boutros Maritime and Transport said.
According to local agents, there were seven tankers due to pass through the Bosporus in a northbound direction Monday, and 13 due to pass through going South.
The Bosporus and the Dardanelles together form the only commercially navigable transit route between the Black Sea and the Mediterranean.