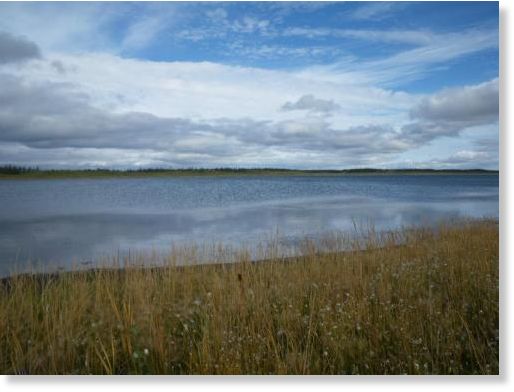 But researchers pooh-pooh the evidence, insisting that the icy ground will only last another 70 years because of "global warming."

How did they come to that conclusion? Computer modeling, of course. It's amazing what you can make a computer do.
Some Alaskan lakes have shrunk since the 1950s, while others have expanded, says a recent article in
Live Science
. "Earlier studies suggest that melting permafrost plays a role in the shifting lake sizes," the article explains. "For example, lakes may drain away when the shallow permafrost below them thaws, like opening the drain in a tub .... where permafrost is thicker and melts more slowly, lakes may grow as the melting ice adds to their extent."
In other words, it makes no difference whether those lakes expand or shrink, it's still caused by global warming.
The ground is thawing? Blame global warming. The ground is freezing? Blame global warming.
As I said, it's amazing what you can make a computer do.