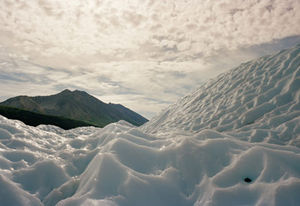 Rather than spiraling into a global warming meltdown, we may be heading into the next ice age.
The U.S. National Solar Observatory, the U.S. Air Force Research Laboratory and astrophysicists across the planet report that the nearly all-time low sunspot activity may result in a sustained cooling period on Earth.
The news has sent global warming theory advocates scrambling to discount and explain away the impact on global temperatures. However, the "news" is not really that new.
Many reputable scientists have been warning for decades that we are nearing the end of the 11,500-year average period between ice ages. And the last similar crash in sunspot activity coincided with the so-called "Little Ice Age" in the 1600s that lasted nearly a century.