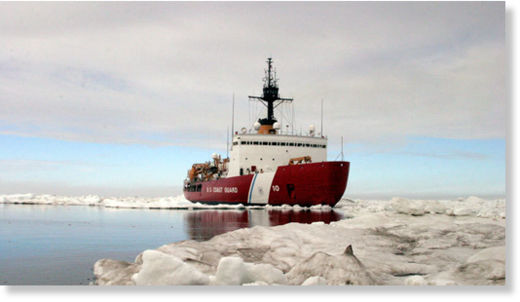 American vessel the Polar Star, the US Coast Guard's only active heavy polar icebreaker, is heading to the Antarctic to rescue over 120 crewmembers aboard Russian and Chinese ships trapped in heavy sea ice.
According to the Australian Maritime Safety Authority's Rescue Coordination Centre (AMSA), it should take the Polar Star about seven days to reach Commonwealth Bay, depending on weather conditions.
The 122-meter US icebreaker canceled its planned stop in Sydney after it received a request Friday from Australia, Russia and China to help the Russian and Chinese ships, who fear they may be unable to free themselves from the ice.
According to an AMSA spokeswoman, the US ship has greater icebreaking capacity than the Russian and Chinese vessels.
"It can break ice over six meters thick, while those vessels can break 1-meter ice," she told Australian Associated Press on Sunday.