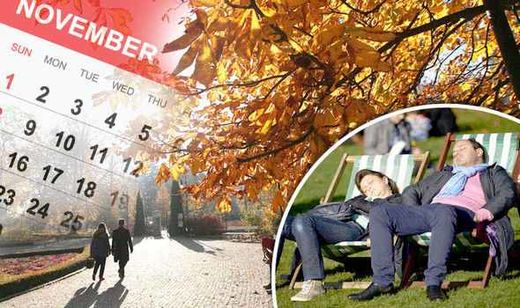 There may only be seven weeks to go until Christmas, but that did not stop Britons flocking to the beach as the country saw the hottest start to November since records began.
There was no need for extra layers yesterday as pictures from across Britain showed dozens of people sunbathing in balmy spring-like weather on Brighton beach.
Across the country the mercury touched 72.3F (22.4C) in Ceredigion, Mid Wales, beating the previous record of 71.1F (21.7C) set in Prestatyn, north Wales, in 1946.
It is the highest November temperature recorded by the Met Office since it began collecting data in 1910.
In Wales thousands of day trippers heading to the mountains and coast with youngsters playing on the sands.
One of the warmest Halloweens on record saw thermometers hit 67F on Saturday in Hampton, south-west London.