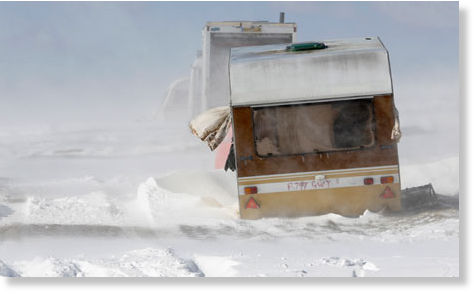 The last of hundreds of tired and cold drivers were rescued from stranded cars on Tuesday after winter's late revival brought chaos to both sides of the Channel.
Major roads were blocked in southern England, northern France and Belgium, and Eurostar trains were halted by bad weather on the European mainland.
A man was taken in a critically ill condition to St George's hospital in Tooting, south London, after being hit by a telegraph pole that fell in high winds. The 27-year-old suffered head injuries and a cardiac arrest.
Two other people were freed with minor injuries from the debris of fallen trees, and a 19-year-old woman was treated for head injuries after a three-car pile-up on the M23 in Sussex. There were 771 road accidents, but no fatal injuries, in the county, which took the brunt of blizzards with neighbouring Kent on Monday night.