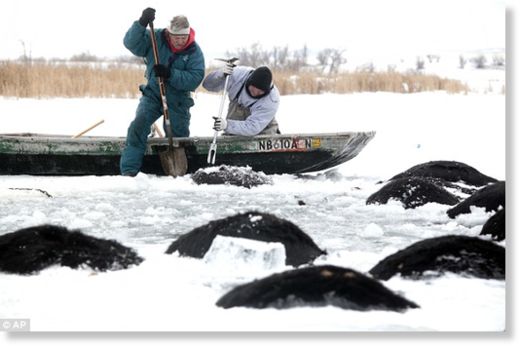 These images of drowned cattle are enough to make meat eaters and vegetarians alike shed a tear over the mistake that caused their mass death.
Last week, about
100 cattle wandered onto a South Dakota reservoir covered in six-inch-thick ice while seeking shelter in a severe windstorm.
Their hunt for rest turned tragic when the ice collapsed under their enormous weight of more than 1,000 pounds.