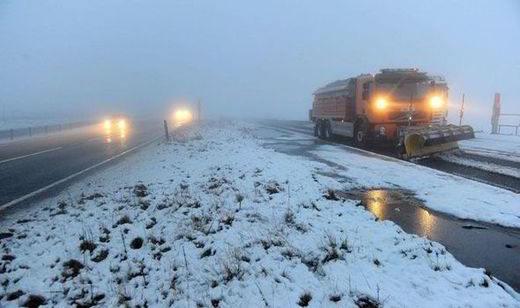 Snow left parts of Britain under a carpet of white yesterday with the country braced for a Big Freeze.
Just as the devastating floods of recent weeks start to recede Arctic winds threaten to sweep in next week bringing ice, harsh frosts and wintry showers.
The mercury is expected to plunge below freezing across the UK with regions left sodden after the relentless rain now facing new misery.
Bitterly cold winds threaten to send temperatures plunging to -10C (14F) in the North while the South will shiver in lows of -4C (25F).