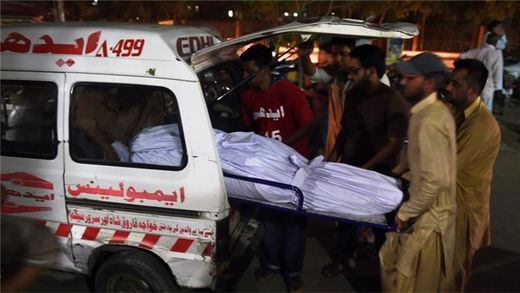 A heatwave in Pakistan's largest city Karachi and other districts of southern Sindh province has killed at least 130 people, health officials have said.
Sindh province's Health Secretary Saeed Mangnejo told AFP news agency that the provincial government had imposed a state of emergency at all hospitals, cancelling leave for doctors and other medical staff and increasing stocks of medical supplies.
The southern port city of Karachi saw temperatures
reach as high as 45 degrees Celsius on Saturday, just short of an all-time high of 47C in June 1979
.
Dr Seemin Jamali, the head of the emergency department at state-run Jinnah Hospital said more than 100 people had died at the hospital.