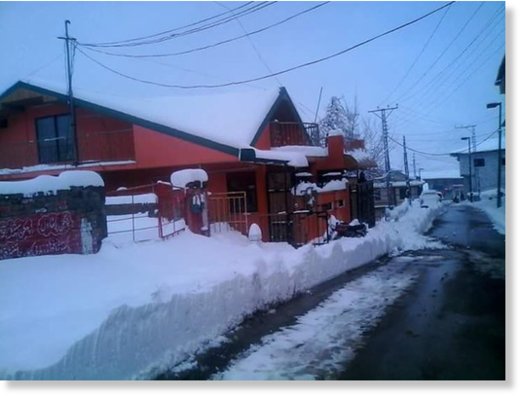 Widespread rain with thunderstorm and snowfall in northwestern upper parts of the country continued since Wednesday evening, crippling life in hilly areas, Samaa reported Thursday.
According to Met Office, heavy snowfall was recorded in hilly areas of Malakand Division, Hazara Division, Gilgit-Baltistan and Azad Kashmir.
Popular tourist destinations of Naran, Kaghan, Shogran and Murree
also received heavy snowfall, with many roads blocked
including Shahrah-e-Karakuram.
Mansehra city in Hazara Division also received 6 to 8 inch snowfall after many years.
Heavy rainfall occurred in upper Punjab including Islamabad and Rawalpindi and different areas of KPK, including Peshawar.
The intermittent spell of rain and snowfall continued today.
Rain triggered landsliding in vulnerable areas
of Malakand, Hazara divisions, Gilgit-Baltistan and Kashmir.