It's not a secret that scientists and politicians have been deeply disappointed by the spectacular failure of climate models. 98% of the long-term climate models failed to project the 16-year warming stop, all having overstated the warming.
So maybe it should not come as surprise that recently the German government quietly put out
a bulletin
describing a midterm climate forecasting system that is raising some eyebrows.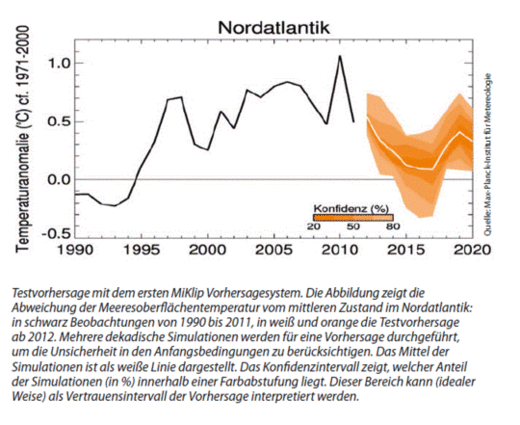 The first 4 pages of the bulletin discuss and extol the then-upcoming IPCC AR5. Pages 5 - 7 then describe three projects that aim to answer some open climate questions.