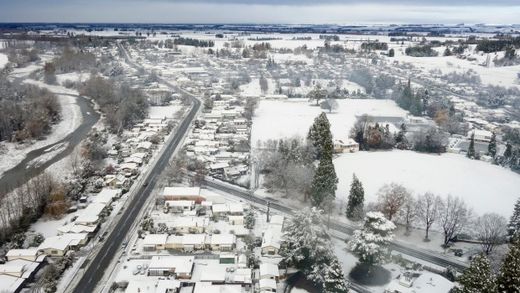 Complaints about the cold weather this month are justified, as some parts of the country have reported their lowest temperatures.
More than 30 weather stations around New Zealand have also had daily maximum temperature recordings that are either the lowest ever recorded, or at least in the top four coldest for July.
Kaitaia, Kerikeri and Warkworth have all recorded their lowest July temperatures. On Saturday Kaitaia experienced 0°C, while a chilly Sunday brought Kerikeri to -0.7°C and Warkworth to -2.3°C.
Te Kuiti plummeted to -4.9°C overnight on Sunday, marking it as the coldest July temperature for the town since records began in 1959. In fact, Te Kuiti has felt its two lowest July temperatures on record over the past three days.
In Greymouth a -2.6°C snap on July 9 put it in the record books as the coldest July temperature there since records begin in 1947.
Cape Reinga, Kaitaia, Port Taharoa in Waikato, Waione in Hawke's Bay and Ngawi in Wairarapa have all had their lowest daily maximum temperatures also since records began in those areas.
Niwa climate scientist Gregor Macara said the weather was caused by a cold southerly flow that brought icy showers and snow last week.
It was followed by a high pressure system bringing clear skies and little wind to most of the country - not good for trapping heat.
"Clouds act like a blanket at night and traps heat over the Earth's surface," said Macara. "Whereas clear skies enable enhanced night-time cooling as this heat escapes the atmosphere.
"This process has contributed to the severe frosts observed lately."
Niwa forecaster Chris Brandolino said the fact the cold had affected the whole country from north to south was "pretty impressive".
Data showed the southernmost point on Stewart Island reached just 5.2°C on July 6, the third lowest for July for this location since records began in 1991.
At the opposite end of the country at Cape Reinga the temperature was a comparably mild 10.8°C on Friday, but it was the lowest daily maximum July temperature there since 1971.
"We are in an El Nino," said Brandolino. "It elevates the chance of more southerlies."
However, he said the next week of temperatures were expected to rise.