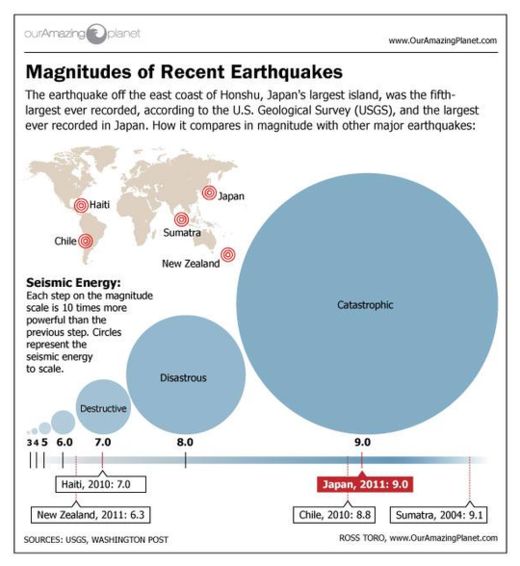 The earthquake that launched a series of disasters in Japan in March triggered micro-quakes and tremors around the world, scientists find.
The catastrophic
magnitude 9.0
earthquake that struck off the coast of the Tohoku region of Japan March 11 set off tremors mostly in places of past seismic activity, including southwest Japan, Taiwan, the Aleutians and mainland Alaska, Vancouver Island in Canada, Washington state, Oregon, central California and the central United States. It was unlikely that any of these events exceeded magnitude 3.
Researchers noted, however, that temblors also were detected in Cuba. "Seismologists had never seen tremor in Cuba, so this is an exciting new observation,"
Justin Rubinstein, a seismologist with the U.S. Geological Survey at Menlo Park, Calif., told OurAmazingPlanet.
Part of the excitement of the find is the insight it could add into the
inner workings of earthquakes.
"Studying long-range triggering may help us to better understand the underlying physics of how earthquakes start," explained seismologist Zhigang Peng at the Georgia Institute of Technology in Atlanta.