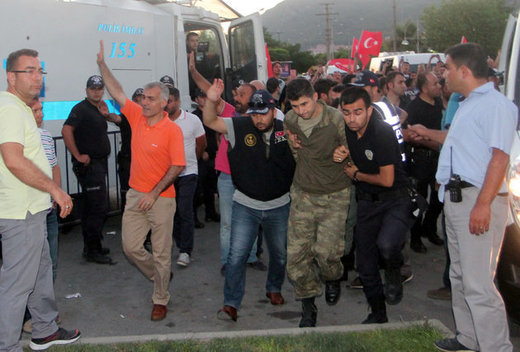 Justice minister confirms arrests of almost half of the 70,000 people investigated following July's failed coup attempt
.
Turkish courts have placed 32,000 suspects under arrest on charges of links to a group run by US-based cleric Fethullah Gulen, who is blamed for the July 15 coup, the justice minister said.
Bekir Bozdag told Turkey's NTV television on Wednesday that 70,000 people had been investigated after the coup and of them 32,000 remanded in custody.
"This process is continuing," he said. The numbers of those arrested marks an increase of more than 10,000 from those previously given by the government. Bozdag said that there could be new arrests, while some of those currently arrested could still be freed under judicial control or freed entirely.