The Colorado State University forecast team upgraded its early season forecast today from the Bahamas Weather Conference, saying the U.S. Atlantic basin will likely experience a well above-average hurricane season.
"Current oceanic and atmospheric trends indicate that we will likely have an active Atlantic basin hurricane season," said William Gray, who is beginning his 25th year forecasting hurricanes at Colorado State University.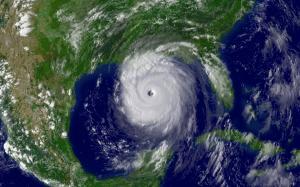 ©NOAA
Hurricane Katrina. The Colorado State University team's forecast now anticipates 15 named storms forming in the Atlantic basin between June 1 and Nov. 30. Eight of the storms are predicted to become hurricanes, and of those eight, four are expected to develop into intense or major hurricanes.