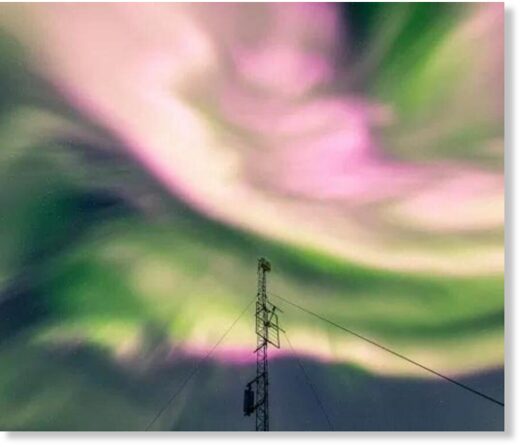 The northern lights may even dip into southern Canada
Mesmerizing curtains of colorful lights shimmered across the night skies above the Arctic Circle on Saturday and Sunday, with luminous pillars lighting up the landscape beneath shades of green, purple and pink. Skywatchers fixed their cameras pointing upward, the spectacle witnessed from Scandinavia, Alaska and Canada. It was a display of the northern lights, or aurora borealis.
The ordinarily ephemeral show lasted for hours as a powerful geomagnetic storm transformed bursts of energy from the sun into a palette of pastels. Energy hurtling toward Earth from the sun poured along the magnetosphere, the magnetic field that surrounds the planet. Like a natural sunscreen protecting us from damaging high-energy particles, it transforms protons and cosmic radiation into innocuous visible light.