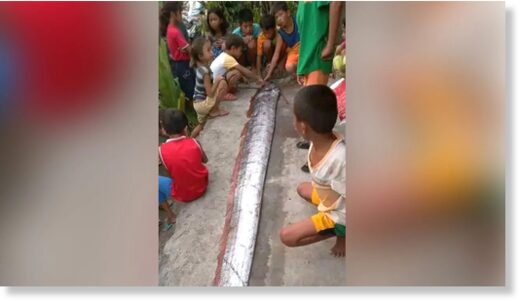 For almost a decade now, marine life conservationists have taken an interest in why beaching incidents of an ocean-deep serpent-like dweller, the giant oarfish (
Regalecus glesne
), have become more frequent in the coastal waters of at least eight countries worldwide, including the Philippines.
The giant oarfish, often called the "king of herrings," is a rare and enigmatic deep-sea species known for its immense size and distinctive appearance. They have ribbon-like bodies that can stretch more than 36 feet in length.
They are not well understood, and their behavior and biology remain largely mysterious. Their occasional appearances near the coastlines have led to various speculations and superstitions.