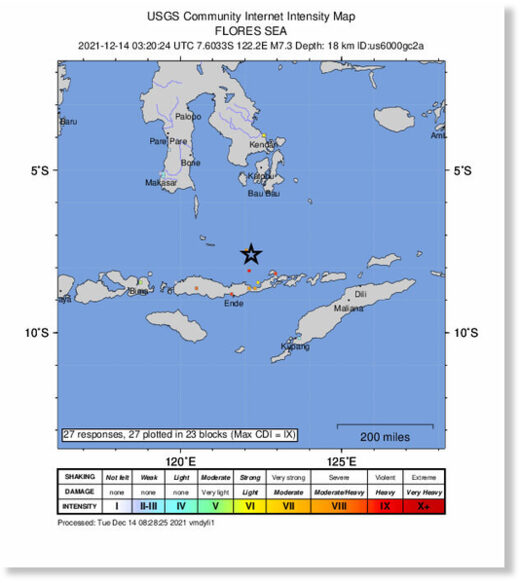 An undersea earthquake of magnitude 7.3 has struck off the coast of Indonesia's Flores Island, prompting the country's monitoring agency to issue a tsunami warning which was later called off.
The US Geological Survey said that the quake occurred at a depth of 18.5km under the sea and was located 112km north of the second-largest island town in East Nusa Tenggara province.
The casualties from the undersea earthquake are not immediately clear. However, authorities said several buildings and public properties suffered damage as photos showed roads cracked open by the temblor.

Another photo by local media showed a wall demolished due to the impact of the quake and bricks strewn on the road in South Sulawesi.
Almost two hours after the quake, Indonesia's Meteorology, Climatology, and Geophysical Agency agency called off the tsunami warning but asked locals in East Nusa Tenggara and South Sulawesi to remain vigilant.