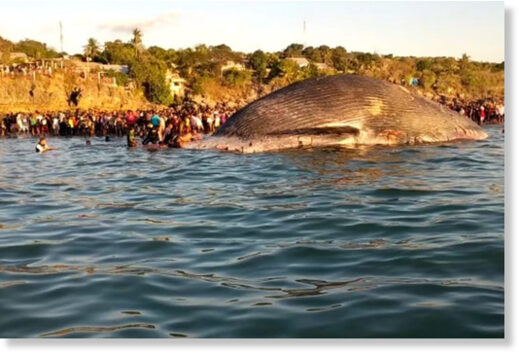 Fishermen found a 100 ton dead blue whale stranded and decaying in Kupang Bay, specifically on Na Batu Kepala Beach in Nunhila subdistrict, Alak district, East Nusa Tenggara, on Tuesday afternoon.
The blue whale is the largest animal on Earth. The discovery of the 29-meter-long carcass immediately went viral and became a spectacle for thousands of residents of Kupang city and its surrounding areas.
"[We] responded quickly to reports from residents regarding the marine mammal stranded at the beach," Kupang Water Conservation Area Agency (BKKPN) head Ikram Sangadji said on Tuesday.