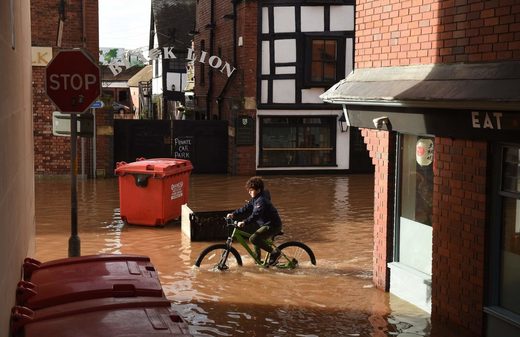 Storm Ciara and Storm Dennis have undoubtedly caused disruption and flooding across parts of the UK of late, but to blame them on "global warming" is painfully stupid and easily refuted...
The UK Met Office introduced a storm naming system in 2013 in order to simplify things for the public and media. A storm is named when it is deemed able to have a "substantial" impact on the UK or Ireland. The first substantial storm of any given season begins with the letter "A," and subsequent storms progress through the alphabet.
Dennis starts with a "D" — meaning it is the fourth named storm of the 2019/20 season.
Simple enough.
Proponents of AGW, however, have labelled both Ciara and Dennis the catastrophic results of climate change. But what they
clearly
haven't bothered to look-up are the named storms of previous years.
By this time in 2015/16, the storms had already reached the letter I, and in 2017/18 were at the letter G.
"It's just because we have had two named storms over a weekend which is when people want to go out and want to do things," said Net Weather forecaster Jo Farrow.
"That's perhaps meant people have noticed it more or been more affected by it."