Dozens of buildings collapsed, burying people under the rubble.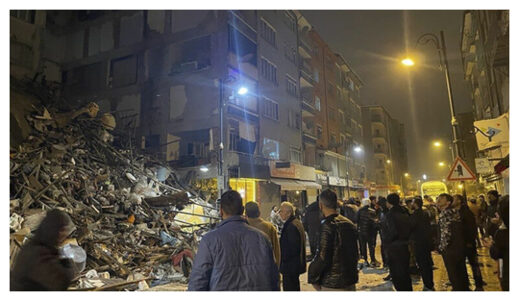 A massive
7.8 magnitude earthquake
struck central Türkiye early Monday morning,
followed by several powerful aftershocks that were felt all across the region. The jolts caused widespread destruction, knocking down multiple residential buildings, according to disturbing footage captured by survivors.
The most powerful jolt, measured at 7.8 by USGS and 7.4 by Turkish disaster management agency, happened around 4:17 am local time, and was centered some 33 kilometers northeast from Gaziantep, a major provincial capital with a population of over 2 million people.
There was no immediate estimate of total casualties, but according to Turkish media reports dozens are feared killed, as multiple buildings were damaged or completely
destroyed
in the province of Gaziantep and across the neighboring Diyarbakir, Osmaniye and Malatya, with their residents trapped under the rubble.