The best seismologists in the world don't know when the next big earthquake will hit. But a Tel Aviv University geologist suggests that earthquake patterns recorded in historical documents of Middle Eastern countries indicate that the region's next significant quake is long overdue.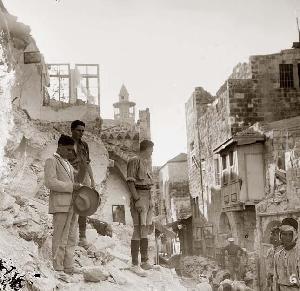 ©American Colony Hotel, American Colony Collection
Damage in Jerusalem's Old City following a July 11, 1927, earthquake. One of the first earthquakes on the Dead Sea Fault to be recorded by modern seismographic techniques, it reached 6.2 on the Richter scale. The epicenter was in the northern part of the Dead Sea.