A newly identified fault running under the Adriatic Sea is building more of Croatia's Dalmatian Islands and bulking up the Dinaric Alps, a new study says.
Both the islands and the mountain chain - which runs along the upper western coast of the Balkan Peninsula - were believed to have stopped growing 20 million to 30 million years ago.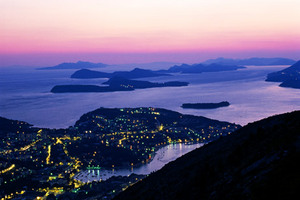 ©Dario Mitidieri/Getty Images
A previously unknown active fault off the coast of Croatia is creating new additions to the Dalmatian Islands, according to a new study. The fault lies northwest of the southern town of Dubrovnik, seen above at sunrise with several of the islands in the distance.