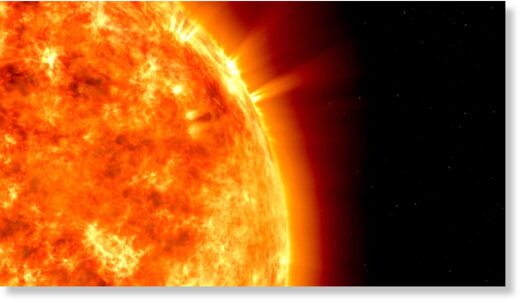 Radio, internet and GPS fluctuations are likely in some parts of the world on Friday as a massive solar storm is predicted to hit the Earth, US forecasters say.
The solar storm, or coronal mass ejection (CME), could interfere with the Earth's magnetic field and is likely to impact various forms of communications as well as sparking vibrant auroras, space weather physicist Tamitha Skov said.
"The storm is predicted to hit Earth by midday December 1... If the magnetic field is oriented correctly, expect aurora to reach deep into mid-latitudes. Amateur radio and GPS reception issues are likely, especially on Earth's nightside," Dr Skov posted on X.
The US National Oceanic and Atmospheric Administration (NOAA) and other forecasters had already predicted that three solar storms were heading towards the Earth with some of them likely to merge to produce stronger magnetic field disruptions.