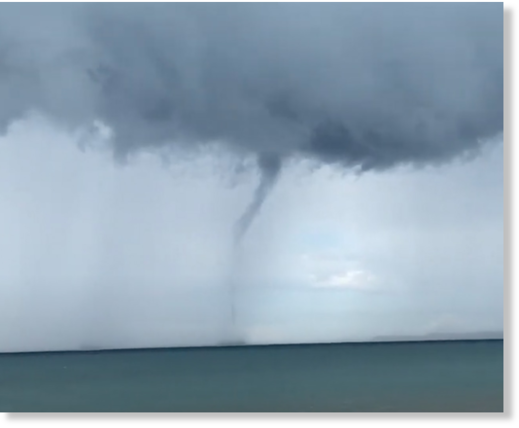 The start of summer in Michigan brought a typical fall weather character- a waterspout. In fact, after the waterspout
, an even more winter-like precipitation form fell, called graupel.
To kick off astronomical summer this week, Michigan had some very cold air for this time of year.
High temperatures were only in the 60s. When I looked at the upper-air temperatures, which are vitally important for waterspouts and graupel, the temperature over Leelanau County was 33 degrees at 5,000 feet and 19 degrees at 9,000 feet.
That's fall-like upper-air temperatures to start astronomical summer.
The cold air flowing over the relatively warm water of Lake Michigan set off five waterspouts. The temperature difference between the air just over the water surface and the air aloft causes the waterspouts to form.
John Piombo, executive chef at The Homestead on Lake Michigan at the Sleeping Bear Dunes, caught the multiple waterspouts in the video below. The video was shot from the deck of Cafe Manitou, overlooking Lake Michigan.