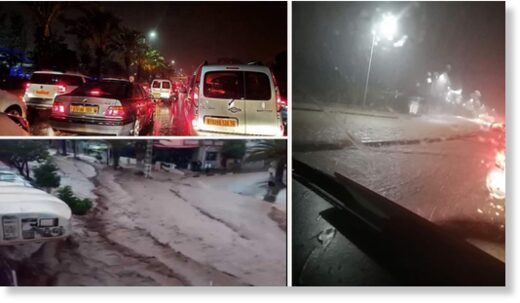 In just a few hours of precipitation, several streets and entire neighborhoods in Algiers and other wilayas were flooded. According to the weather forecast for Algeria, the rains will continue to fall in several regions during the night.
In the capital, several roads and neighborhoods were flooded. Car traffic was severely disrupted in several motorway sections, particularly at the level of the northern ring road.
The heavy amounts of rain recorded in a few hours caused the blockage of the tram line in Ruisseau. The floods also caused some material damage; two vehicles were washed away in Draria, west of Algiers.