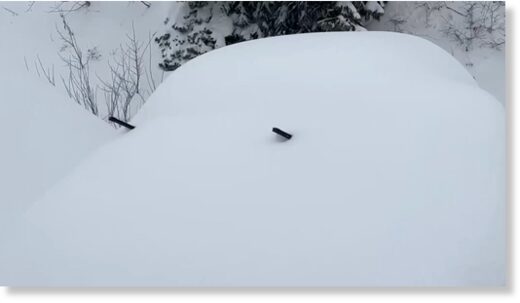 Footage taken on Monday shows a number of vehicles buried under more than 4 feet of snow in Little Cottonwood Canyon in northern Utah.
In the video, many of the vehicles appear as large white mounds with only black windshield wipers sticking out of the snow.
People were digging for hours in hopes of freeing the vehicles from the thick layer of snow, according to Luke Stone, who shot the footage.
"Dozens of cars had not moved or been touched since the storm started, so they were totally buried," Stone said.
The early-winter burial began on Friday, when 16.5 inches of snow fell, according to the nearby Alta Ski Resort. On Saturday, 20 additional inches fell, followed by 19 more inches on Sunday.