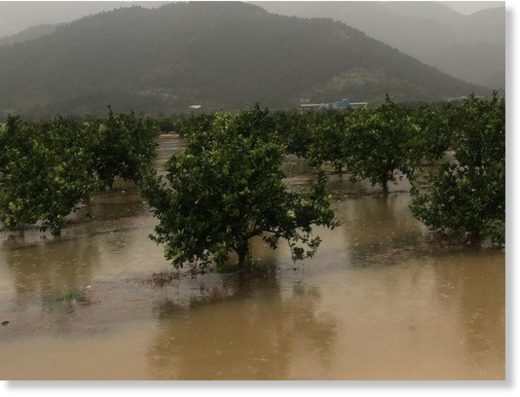 Delays in the vegetable harvest and severe impact on citrus crops
Many vegetable fields in the Spanish Region of Murcia have been flooded after more than two days of intense rainfall.

The abundant water covering part of the leafy vegetable crops, as well as the broccoli, cauliflower and artichoke fields, is making it difficult to carry out the harvesting tasks. For many producers, it will be impossible to enter the fields in the next few days, so delays in harvests and shipments are expected.
The intense cold and the cloudy days are slowing down the vegetative growth,
which is taking a toll on the supply. This is significant, taking into account that Murcia is the main producer for this type of vegetables in Europe during the winter months. Broccoli and cauliflower prices are the ones that have risen the most so far since the temperatures started falling.