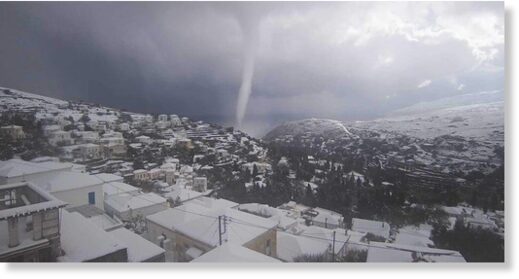 A series of
tornadoes hit the Greek islands
on Monday during the blizzard that has been sweeping across Greece since Sunday.
Meteology.gr uploaded a photograph of a tornado apparently approaching the island of Andros. Another video shows a tornado hitting the island of Skopelos, further north.
Tornadic waterspouts are tornadoes that form over water or move from land to water. They have the same characteristics as a land tornado.
They are associated with severe thunderstorms and are often accompanied by high winds and seas, large hail, and frequent dangerous lightning.