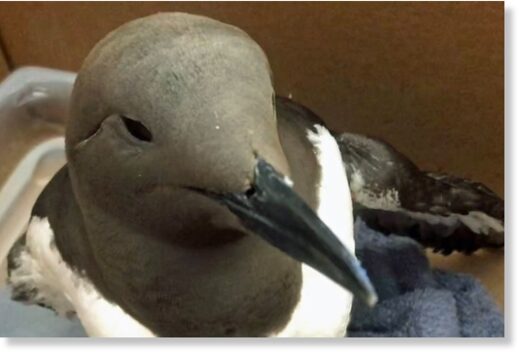 Dozens of starved birds have been found dead on a Scots beach.
Last weekend the bodies of 56 dead guillemots, two razorbills and three gannets littered St Cyrus beach in Aberdeenshire with several more emaciated birds given over to the Scottish SPCA.
Bosses at the St Cyrus nature reserve have been left baffled by the huge numbers of bodies washing up with the tide- as the animals should now be further out to sea given the time of the year.
They added that a probe would be conducted to rule out anything 'more sinister'.
Hundreds of dead birds have been reported up and down the length of the country

.