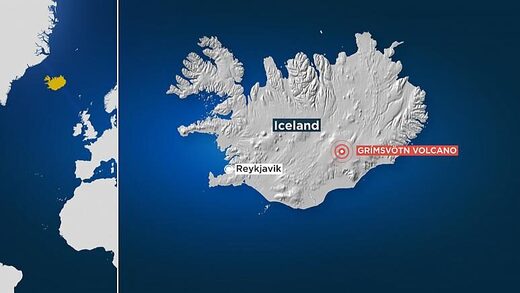 Iceland has raised its eruption alert level for
the country's most active volcano
, Grímsvötn, after several recent earthquakes.
Authorities said on Monday that
one of the nearby quakes was recorded at a magnitude of 3.6
.
But although seismic activity had increased, officials say they have not detected any tremors that have caused a surge in underground magma.
The volcano last erupted in 2011, generating a major ash cloud that partially disrupted air traffic across Europe and cancelled 900 flights.