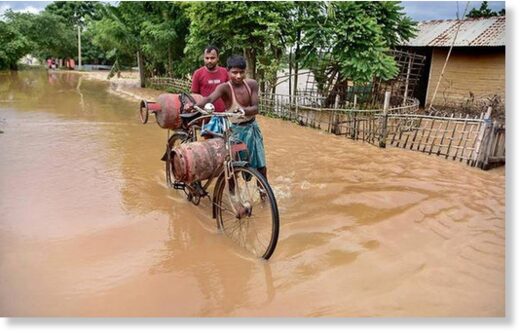 More flooding has struck in the state Assam in north eastern India, affecting over 300,000 people in 13 districts.
Millions of people have been affected by monsoon flooding in the state that began in May this year and continued over the following months.
By late July over 2.4 million people were affected across 2,265 villages and localities in 23 of the state's 33 districts.
According to India's Disaster Management Division (DMD) 119 people have now died as a result of flooding and 26 have died in landslides during this year's monsoon.
Flooding began to receed in early September. However, after a short respite a second wave of flooding struck in mid September affecting over 100 villages in the 4 districts of Dhemaji, Lakhimpur, Biswanath and Chirang in the east of the state.