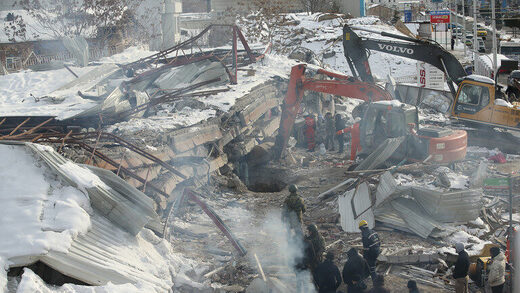 Rescuers in both countries continue to clear the rubble and look for survivors 48 hours after the disaster.
The death toll from the catastrophic earthquakes in southern Türkiye and northwestern Syria has now moved past 10,000, officials said on Wednesday.
Rescuers, meanwhile, continue to clear the rubble and look for survivors. Teams from dozens of countries are helping locals in both states.
In Türkiye, over 8,500 people were killed and nearly 50,000 injured, President Recep Tayyip Erdogan told reporters after arriving in Kahramanmaras, a city in the province where the epicenter of the 7.7 magnitude quake was recorded.
According to Erdogan,
nearly 6,500 buildings were destroyed.
Vice President Fuat Oktay said earlier that more than 450,000 residents who had lost their homes were being housed in student dormitories.
People are still being found alive under the rubble. Anadolu news agency reported that two women were rescued after spending 48 hours trapped in the debris of a destroyed apartment block in Hatay Province.