Earth Changes
KN News
YouTube
Wed, 20 Jan 2021 14:05 UTC
---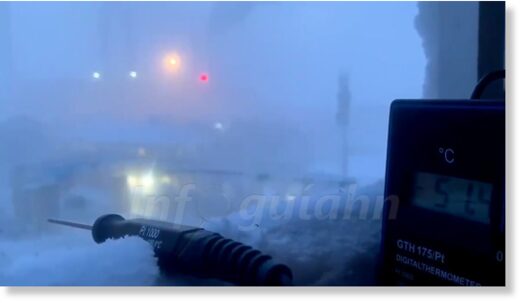 A lobe of air that broke off of the polar vortex, which is currently blanketing parts of Siberia, is sending temperatures plummeting across parts of Canada.
Canada is no stranger to temperatures below -30°C, but parts of eastern Russia have plummeted below -40°C since the middle of December, courtesy of the bone-chilling polar vortex lingering over Siberia. One of the more chilling temperatures, in Delyankir, just northeast of the coldest, permanently inhabited places on Earth recorded a
-58°C
on January 18th, 2021.
A lobe of frigid air that broke off of the polar vortex meandered its way down across North America and is sending temperatures tumbling across Canada. This raises the question, will the coldest air in the world soon make an appearance in Canada?
---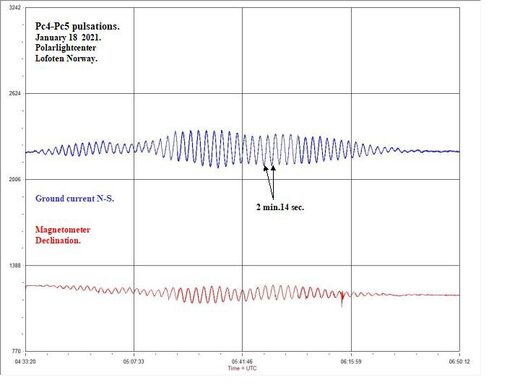 High above the Arctic Circle in Lofoten, Norway, citizen scientist Rob Stammes operates a space weather monitoring station. His sensors detect ground currents, auroras, radio bursts, and disturbances in Earth's magnetic field. Yesterday, he says, "I received a musical note from the magnetosphere."
"Around 05.30 UTC on Jan. 18th, our local magnetic field began to swing back and forth in a rhythmic pattern," he says. "Electrical currents in the ground did the same thing. It was a nearly pure sine wave--like a low frequency musical note. The episode lasted for more than 2 hours."
Stammes has received such notes before, but they are rare.
"I see a pattern like this only about once a year,"
he says.
Comment:
It would appear that there has been an uptick in rare and unusual phenomena in our skies:
Also check out SOTT radio's:
---
Nazanine Moshiri, George Obulutsa
Reuters
Tue, 19 Jan 2021 16:39 UTC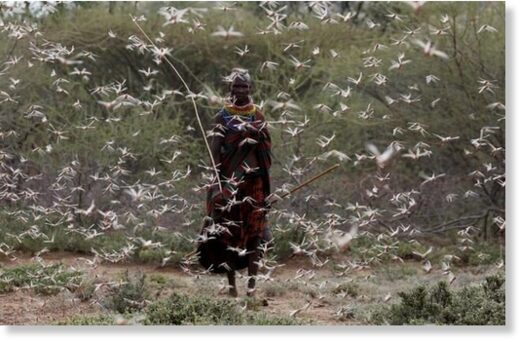 Swarms of desert locusts have reappeared in East Africa to the dismay of farmers and villagers who witnessed them wreak havoc on their crops and pasture in previous years.
Locust swarms first soared in number in late 2019, as a result of unusual weather patterns amplified by climate change. They dispersed eastwards from Yemen leaving Kenya, Somalia and Ethiopia hardest hit.
"In Kenya, several immature swarms are arriving every day and spreading west throughout northern and central areas," the U.N. Food and Agriculture Organization (FAO) said in a statement.
"Swarms have now been seen in seven counties ... compared to four last week. A few swarms are starting to mature."
---
---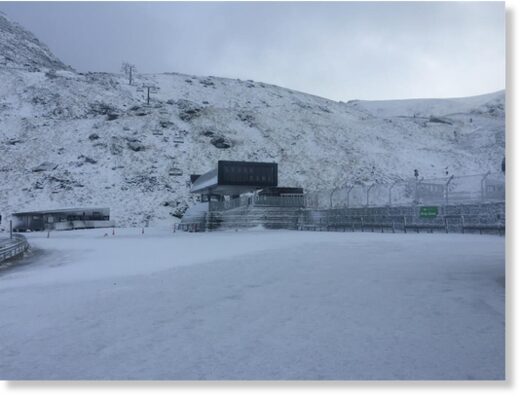 The unsettled summer is continuing in the South Island today, with snow on the mountains and more wild weather on the way.
There's fresh snow on the tops around Queenstown today, after a dusting on some peaks in the Lakes area yesterday.
Weatherwatch says temperatures will be down in many places as a storm near Stewart Island slowly tracks eastwards, dredging up the cold change.
The forecaster said most of New Zealand would be below average today temperature-wise, and single-digit highs were likely through some parts of Otago and Southland,
---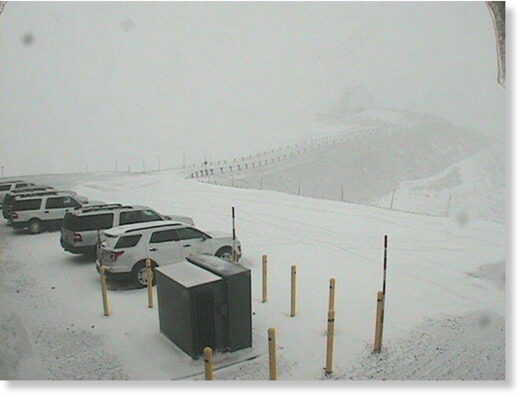 The summits of Maunakea and Mauna Loa received a dusting of snow overnight, and the National Weather Service has posted a winter weather advisory until 6 p.m. Tuesday.
"An upper level disturbance will keep clouds and snow showers in the forecast for the Big Island summits of Maunakea and Mauna Loa through the day," forecasters said.
The Maunakea Access Road is closed to the public at the Visitor Information Station at the 9,200-foot level elevation due to fog, high humidity and freezing temperatures causing low visibility.
---
The Telegraph
YouTube
Tue, 19 Jan 2021 08:06 UTC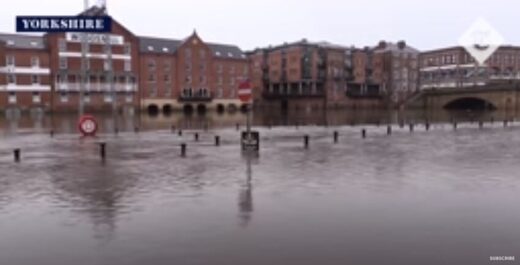 A major incident has been declared in South Yorkshire as Storm Christoph brings widespread flooding, gales and snow to parts of the UK.
People are being urged to prepare as an amber weather warning for rain was issued by the Met Office for Tuesday, Wednesday and Thursday for central northern England, affecting an area around Manchester, Leeds and Sheffield, stretching down to Peterborough.
For the full story, click here:
https://www.telegraph.co.uk/news/2021...
---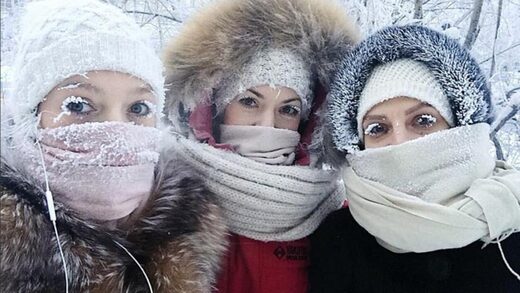 The Siberian region of Yakutia has experienced its longest cold spell in fourteen years.
Temperatures dipped below 40℃ over a month ago, an abnormally long period even for this northern region.
And there is no respite on the horizon.
The mercury is set to plunge to -50℃ and school children have been released from classes until it warms up again.
According to forecasts, the cold temperatures are expected to last until the end of January and may even drop as low as -60℃.
---
Julia Banim
UNILAD
Mon, 18 Jan 2021 22:44 UTC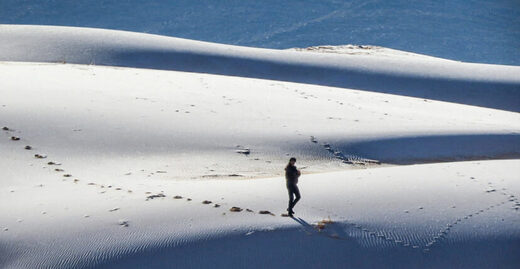 Blankets of snow could be seen covering an area close to the desert town of Ain Sefra in Algeria, on Wednesday, January 13, as temperatures fell to -3°C. Surrounded by the Atlas Mountains, Ain Sefra is located an approximate 1,000 metres above sea level.
The unexpected scenes were captured by photographer Karim Bouchetata, whose striking photographs captured the snowfall settling on the famously dry sand dunes.
As per
Desert USA
, the Sahara is known to have one of the most severe climates on Earth, with very little rainfall, powerful winds and wide temperature ranges.
---