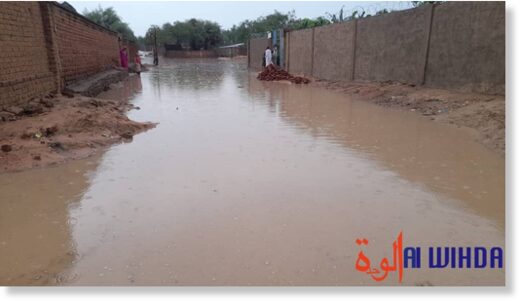 Flooding in Chad has affected thousands of people across the regions of Tandjilé, Mandoul, Ennedi-Ouest, N'Djamena and Batha over the last few weeks.
More rain is forecast, increasing fears of a repeat of the flooding of 2020, which caused widespread damage and affected over 300,000 people.

Flooding struck in south-western Tandjilé Region in late June 2021, where 5 people died
and 231 were injured. Furthermore around 4,413 houses were destroyed and over 30 educational and health buildings were severely damaged or destroyed. Livestock also suffered.
The UN said the damage in Tandjilé Prefecture left 20,000 people in need of shelter, food, and health assistance.
Since then the NGO MSF-Holland deployed a medical team and the French Red Cross worked with the national Red Cross to provide emergency assistance. European Union donor European Civil Protection and Humanitarian Aid Operations (ECHO) pledged 350,000 EUR for the response to flood-affected people in Tandjilé.