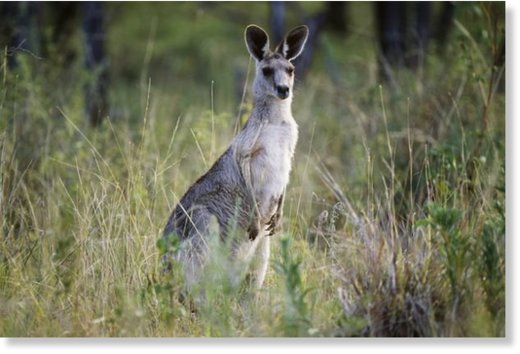 A kangaroo has attacked a two-year-old baby girl in the garden of a Queensland home in Australia -
leaving the young tot with face and chest injuries.
Terrified neighbours rushed to the aid of the child after hearing screams as the wild animal bore down on her.
Witness Renee Harris explained: "I ran out and saw the young toddler on the ground with the kangaroo on top.
"I ran across the road and the mum ran over, everyone was screaming.
"It came for me.
I was just so scared."
The child was grabbed by her mother before emergency services were called.
Another witness took to Facebook to say the young girl's mum was also lucky not to have been hospitalised.