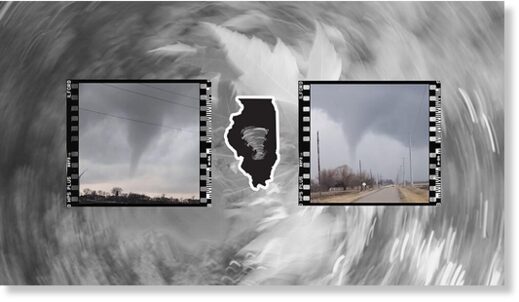 It was an unexpectedly stormy day in Illinois today.
There were a half dozen reports of tornadoes that touched down in the Land of Lincoln including a couple videos showing the twisters as they were touching down.
My wife (aka the meteorologist/aka "the smart one") directed me to the
Illinois Storm Community Facebook page.
Grace Edwards shared this video of one of the twisters that was spotted near Maroa, Illinois.