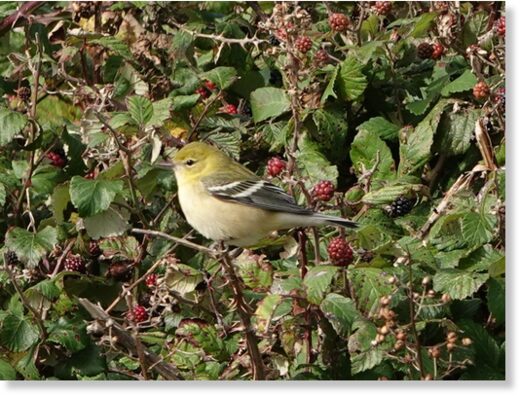 A record-breaking number of "uber-rare" North American songbirds have arrived in the UK this week, blown over the Atlantic in the aftermath of Hurricane Lee.
More than a dozen species of small songbirds - one of which has never been seen in the UK before - were sent veering off their usual migration routes by the high winds.
It was "the largest such arrival ever recorded in the British Isles", said Dr Alexander Lees, a reader at Manchester Metropolitan University and the chair of the British Ornithologists' Union Records Committee.
"One species hasn't been seen before, and several have only been recorded once or twice."