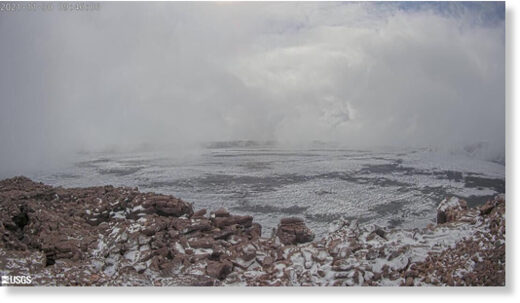 Snow coated the summits of Maunakea and Mauna Loa on Tuesday morning, as scattered thunderstorms passed over the Big Island.
The National Park Service said that due to the high winds and winter weather conditions, the summit of Mauna Loa is temporarily closed to overnight use. "Based on the weather forecast, the park will consider reopening the summit on Wednesday," park officials said.
The access road to the summit of Maunakea remains closed to the public at the Visitor Information Station at the 9,200 foot level due to wintery weather and icy road conditions, rangers say.