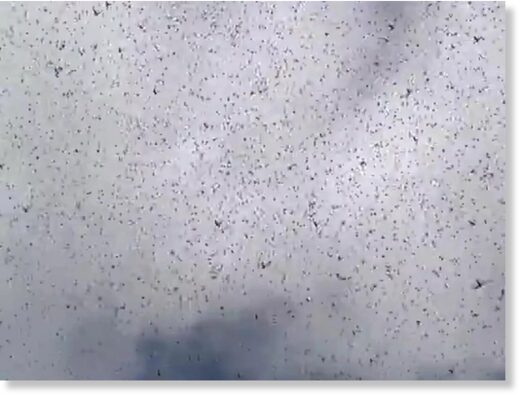 Swarms of locusts were spotted in the skies over Yucatan's capital, Merida, on December 6.
This footage, posted to Facebook by Gonzalez Jose, shows the swarm zooming across the sky in the Mexican city.
The locusts were expected to leave the city in two days and would not endanger crops, local news reported, citing officials.
Credit: Gonzalez Jose via Storyful