Beijing - A magnitude 6.6 earthquake killed at least 30 people in Tibet on Monday with a number of people buried in debris, Xinhua news agency said.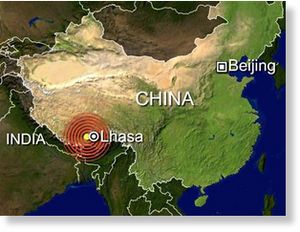 The victims were found near the epicenter in Gedar township of Damxung County, around 80 km (50 miles) west of the regional capital Lhasa, Xinhua reported.
"More people were still buried in debris and many houses collapsed," Xinhua quoted a local government official as saying.