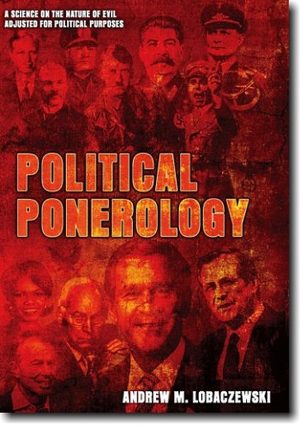 Perhaps the most important question of our time why, throughout human history, have despicable characters repeatedly risen to the pinnacles of power. The 20th Century alone witnessed an
estimated 140 million war deaths
and another
16 million from genocide
.
Mass starvation
kills millions in an era when there is plenty enough food to feed the world. And not coincidentally, in the world today 40% of the world's wealth is held in the hands of 1% of its inhabitants, while the bottom 50% owns only 1% of the world's wealth. That means that
the top 1% owns 40 times more
than half the world's population. There are of course numerous reasons for this sorry state of affairs. But certainly the tremendous wealth and power disparity in the world, along with the abuse of that power by so many who have the most of it explains a great deal. Why have so many despicable characters throughout history acquired the ability to inflict so much suffering on the rest of humanity?
I have read two books in particular that provide much insight into this issue:
The Authoritarians
by Bob Altemeyer (
This link
is to a free electronic version of Altemeyer's whole book); and,
Political Ponerology - A Science on the Nature of Evil Adjusted for Political Purposes
by Andrew M. Lobaczewski. Both books talk about much the same process, but Altemeyer approaches it from the individual psychological perspective, whereas Lobaczewski approaches it more from the societal level. Both books were recommended to me by fellow DUer Larry Ogg.