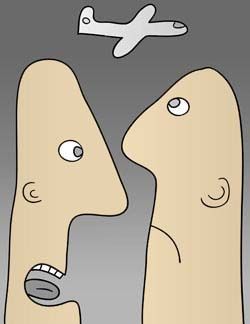 An interview with Stephen Porges about his polyvagal theory
What if many of your troubles could be explained by an automatic reaction in your body to what's happing around you? What if the cure for mental and emotional disorders ranging from autism to panic attacks lay in a new understanding and approach to the way the nervous system operates?
Stephen Porges, Ph.D., thinks it could be so. Porges, professor of psychiatry at the University of Illinois, Chicago, and director for that institution's Brain-Body Center, has spent much of his life searching for clues to the way the brain operates, and has developed what he has termed polyvagal theory. It is a study of the evolution of the human nervous system and the origins of brain structures, and it assumes that more of our social behaviors and emotional disorders are biological - that is, they are "hard wired" into us - than we usually think. Based on the theory, Porges and his colleagues have developed treatment techniques that can help people communicate better and relate better to others.
The term "polyvagal" combines "poly," meaning "many," and "vagal," which refers to the important nerve called the "vagus." To understand the theory, let's look at the vagus nerve, a primary component of the autonomic nervous system. This is the nervous system that you don't control, that causes you to do things automatically, like digest your food. The vagus nerve exits the brain stem and has branches that regulate structures in the head and in several organs, including the heart. The theory proposes that the vagus nerve's two different branches are related to the unique ways we react to situations we perceive as safe or unsafe. It also outlines three evolutionary stages that took place over millions of years in the development of our autonomic nervous system.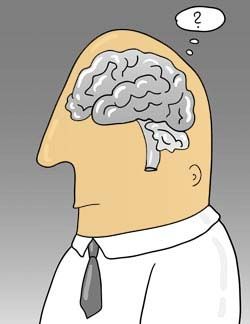 The bulk of Porges's work is now conducted in the Brain-Body Center, a 24,000-square-foot, interdisciplinary research center at the University of Illinois. At the Center, professionals in the fields of endocrinology, neuroanatomy, neurobiology, psychiatry and psychology work together. They study models of social behavior and develop treatments for disorders such as autism and anxiety. Porges' polyvagal theory is becoming part of the training of bodyworkers, therapists and educators. An example is last summer's national Hakomi conference held at Naropa University, where Dr. Porges was the keynote speaker. (Hakomi is both a system of bodywork and a system of body-centered psychotherapy.) Here, Porges speaks about the polyvagal theory and its significance with
Nexus
publisher Ravi Dykema.