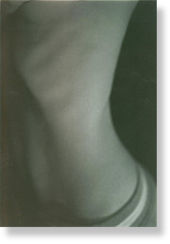 "We live in an age where we are surrounded by an image of an ideal body shape, communicated by a constantly evolving media....Much of what we see is a fusion of reality and fantasy, with many of the images presented to us having been altered or enhanced in some way" (Sanger, 2007). Our media is full of body images that create in many cases very unattainable and distorted body ideals that are directed at gregarious women.
Anxiety, depression, obsessive behavior, social isolation, irritability, suicidal tendencies, eating disorders (e.g. anorexia nervosa, bulimia or excessive dieting), lack of assertiveness, guilt, self-dislike, excessive plastic operation
are all symptoms of the pressures that body perfect images place on people
. Between 70 - 76% of Australian high school girls consistently choose an ideal figure that they wish to have that is thinner than their own and only 16% of young women are happy with their body weight with eating disorders affecting about 5% of the female population in Australia (Sanger, 2007). It is clear that the biggest problem with societal expectations of attractiveness is the impact it makes on women's perception of themselves and their self esteem.
NSW Health Summit (1996) has shown that there is a lack of larger model sizes, the media's feminine image does not truly represent the image of over 65% of women, there are conflicting up-front and subliminal messages in magazines linked to hidden interests with extraordinary profits idealizing thin bodies that portray youth, positive social and family lifestyles.