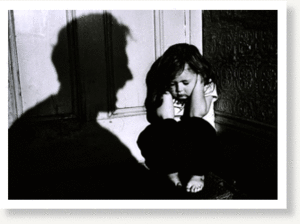 What is the most profound form of child abuse?
Families do not interact predominantly by language. That might surprise you, until you consider that humans bonded in extended families for millennia before we had language. Even today, the most sensitive communications that can have far-reaching consequences on our lives occur between parents and infants through tone of voice, facial expressions, touch, smell, and body posture, not language.
Though less obvious than interactions with young children, most exchanges with older children and between intimate partners also occur within an unconscious process of emotional attunement. Without realizing it, we tune our emotions to the people we love. That's how you can come home in one mood, find your partner or children in a different mood and, bam! - all of a sudden, out of nowhere, you're in their mood. Quite unconsciously, you automatically react to each other.
Emotional attunement, like most emotional processes, is negatively biased. Probably because negative emotions are more important for immediate survival - giving us the instant capability to avoid snakes in the grass and fend off saber tooth tigers - they gained priority processing in the primitive brain and continue to have undue influence in modern times. To keep from being "brought down" by the other's negative mood, many families attempt to dull their sensitivity to the emotional world of one another. This puts them squarely on the road to dissolution, as it stenches the lifeblood of relationships -- compassion and appreciation -- both of which require openness to attunement.