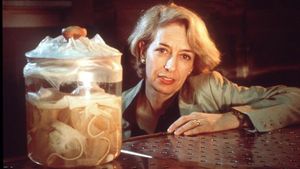 Oxford University professor Susan Greenfield is worried, very worried. As a leading -- and controversial -- neuroscientist and commentator on society and modern technology, she warns that society is facing the prospect of being robbed of its future Albert Einsteins and Isaac Newtons. Why? Today's brainiacs spend too much time fiddling with their iPhones or updating their Facebook pages.
Greenfield -- a regular visitor to Australia and former South Australian Thinker in Residence -- has written several books on the subject. She speaks widely, arguing that future generations are at risk of everything from desocialisation and autism to damaged cognitive functions such as the ability to think deeply and even read.
"Everyone knows that the human brain is sensitive to the environment," she tells
Weekend Health
.
"Therefore, if the environment is now unprecedented and different, how can the brain stay the same?"
But what's the hard evidence that today's swarms of computers and gadgets, incessantly bleeping and buzzing with communication and information, are causing what Greenfield calls "mind change"?