Archaeologists have labelled it as the region's answer to Stonehenge because of its major historical significance. Now, the North Yorkshire site, which is home to the country's oldest surviving house, has been listed as a Scheduled Ancient Monument by English Heritage in a bid to preserve it for future generations.
Star Carr - a Stone Age site near Scarborough dating from 10,500 years ago - was awarded the prestigious status by the Heritage Minister John Penrose yesterday. The designation provides legal protection for the site where last year a team of archaeologists from the universities of York and Manchester discovered Britain's earliest surviving home.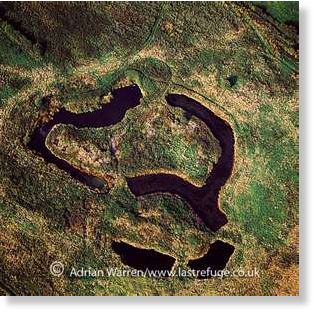 The wooden building, which is circular, 3.5 metres wide, and shows evidence of a possible fireplace, predates the house previously thought to be Britain's oldest, at Howick, Northumberland, by at least 500 years. A team of researchers excavating the site, which would have overlooked a giant lake, also found a wooden platform which is the earliest evidence of carpentry in Europe and an 11,000-year-old tree trunk with its bark still intact after being preserved in peat.