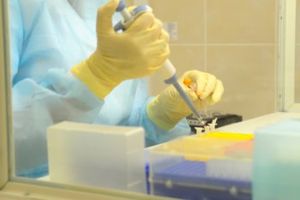 34,000-year-old bacteria were found in ancient salt crystals dug up for research from deep below Death Valley - a surprising discovery of sci-fi proportions.
Scientist Brian Schubert made the bacteria discovery after taking a second look at 34,000-year-old crystals that had been originally dug for climate research. What he discovered, according to
LiveScience.com
, was astonishing - ancient bacteria within "tiny, fluid-filled chambers inside the salt crystals."
"It was actually a very big surprise to me," said Brian Schubert.
Because salt crystals grow quickly, they essentially imprison anything that happens to be nearby, "akin to naturally made, miniature snow-globes."